Welcome to INSTAGIB...
I have told you a million times not to exaggerate.
Drama is welcomed and encouraged.
Disrespect is tolerated and laughed at.
Profanity is appreciated and will be graded.
Gossip and Trash Talk are strongly encouraged.
Gossip about other casters is always welcomed.
Guest chat is on.
WWW.TWITCH.TV/GAM3_INVADER
BUY CRAPPY SHIT FROM THE VADER STORE :
http://www.cafepress.com/selloutdouchestyle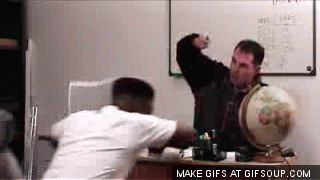 YOUTUBE: WWW.YOUTUBE.COM/MRDINVADER
PSN: TROJANBEAR
SKYPE: TROJAN.INVADER
GAMES BEATEN ON CAST:
MGS1,
MGS2,
MGS3,
MGS4,
PEACE WALKER,
3D DOT GAME HEROES
RE2 ALL CAMPAIGNS - LEON A AND CLAIRE B NO SAVE NO FIRST AID SPRAY S RANKS,
DARK SOULS INCLUDING DLC,
DEMONS SOULS,
MICHAEL JACKSONS MOONWALKER ARCADE VERSION,
TEKKEN REVOLUTION,
THE DARKNESS,
EVO GARDEN OF EDEN,
BIOSHOCK,
THE BOURNE CONSPIRACY,
THE GODFATHER THE DONS EDITION,
CASTLEVANIA SOTN,
ROAD RASH
AVP ARCADE EDITION,
TOMB RAIDER -2013,
TUROK,
DRAGONS DOGMA AND DARK ARISEN,
TEKKEN 5,
TEKKEN 6,
DEAD SPACE 2,
YAKUZA 3,
HITMAN 2,
HITMAN ABSOLUTION,
GHOST RECON FUTURE SOLDIERS,
DOORKICKERS ALPHA 3,
KINGS FIELD 4,
BATMAN ARKHAM CITY,
SOUL CALIBUR 5,
FAR CRY 3,
FIGHT NIGHT CHAMPION,
FIGHT NIGHT ROUND 3,
DBZ TENKAICHI,
INJUSTICE,
SAINTS ROW 3,
STREETS OF RAGE 2,
THE SYNDICATE,
CALL OF JUAREZ BOUND IN BLOOD,
ASURAS WRATH,
DEUS EX HUMAN REVOLUTION,
SLEEPING DOGS,
STREETS OF RAGE REMAKE VERSION 5,
YAKUZA 4
CASTLEVANIA ARIA OF SORROW ALL ENDINGS EXCEPT JULIUS MODE
GTA V
THE LAST OF US
TAZ MANIA (MASTER SYSTEM)
MGSV GROUND ZEROES S RANK
MURDERED: SOUL SUSPECT
ORGAN TRAIL, DIRECTORS CUT
LOADS MORE I CANT REMEMBER.... :D
100 GAMES IN A MONTH CHALLENGE
DAY 1: STREETS OF RAGE 2,
DAY 2: RISK, STREETS OF RAGE 1,
DAY 3: RESIDENT EVIL 2, MGS3, VECTOR TD, TEKKEN REVOLUTION, THE WOLF AMOUNG US
DAY 4: FORGOTTEN WORLDS, SHADOW DANCER, THE HAUUNTING,
DAY 5: MGS PEACE WALKER,
DAY 6: DEMONS SOULS,
DAY 7 : MGS2, UFC UNDISPUTED,
DAY 8 : CASTLEVANIA SOTN, SOUL CALIBUR 2
DAY 9 : NANACA CRASH, BANZAI PECAN, MARK OF THE NINJA, GHOULS AND GHOSTS REV 3, GREENDOG, SHINOBI 2, ROAD RASH 3,
!CHALLENGE CANCELLED DUE TO RELEASE OF DARK SOULS 2 !